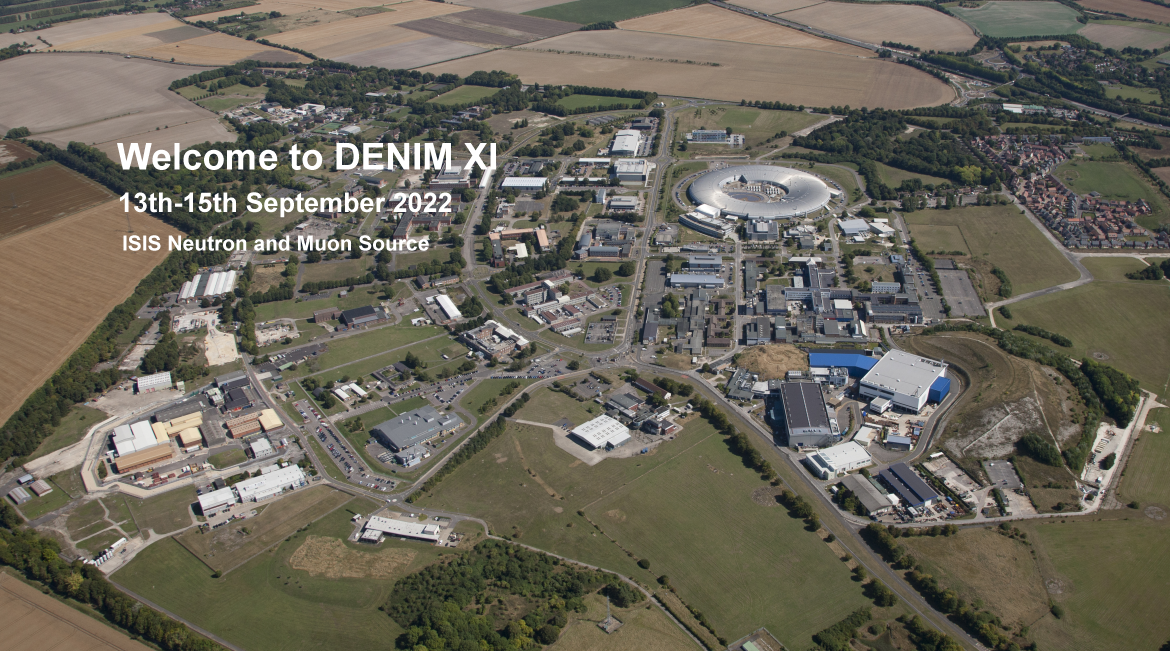 Welcome to the DENIM XI Website.
The following is a short report of the DENIM XI Conference which was held during the week commencing 13th September 2022 at the ISIS Neutron and Muon Source's location, the Rutherford Appleton Laboratory in the UK.
The week started with a Technical Workshop on the Monday for Engineers and Designers new to Neutron Instruments which was attended by 45 delegates, in person.
The Tuesday and Wednesday saw 4 Keynote Speaker, 19 Technical Talks, 4 Breakout Sessions, 16 posters displayed and the DENIM Challenge.
Thursday started with the ISNIE's AGM, an overview of next year's DENIM, a number of Tours of ISIS and other site Facilities and finishing off the conference with a Banquet in historic Oxford.
Details of the talks, videos of the presentations and photographs of proceeding can be found via the links listed at the top of this page. This hybrid Conference was attended by 100 delegates in person and 90 delegated remotely, and all the post-event feedback has been very positive. Thus I think we can declare DENIM XI a success!
And thus, it only leaves me to thanks all the members of the ISIS Organisation Team, our Media Services support, Board Members of the ISNIE and all the Delegates that attended either in person or remotely.
Peter Galsworthy
DENIM XI Organisation Team Leader